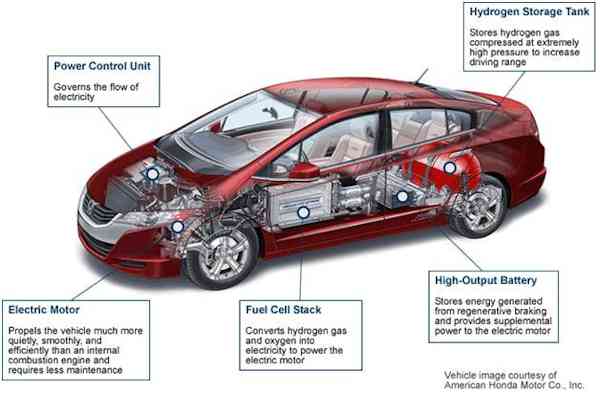 Battery electric vehicle (BEV) diehards want to plug-in rather than fuel up. I get that. This blog post isn't focused on the diehards but for the other EV enthusiasts who may be misinformed or misunderstand what hydrogen cars are. And this is also a blog pointed to the hybrid vehicle enthusiasts who have a kind of nebulous disdain for hydrogen fuel cell vehicles even though most are in fact, hybrids.

Top 5 Items You Need to Know About Hydrogen Vehicles
Most Hydrogen Vehicles:
Are fuel cell vehicles (and don't use an internal combustion engine)
Are electric vehicles (using electric motors for propulsion)
Are hybrid vehicles (using some form of lithium batteries)
Are safe to drive (See Hindenburg myth) also see how (Toyota shot bullets at their hydrogen tanks with no fires or explosions)
Exhaust only water vapor (about the same amount as gasoline-powered cars)
So, there you have a brief top 5 list debunking some of the most popular myths about hydrogen cars. The next time an EV or hydrid vehicle enthusiast says that hydrogen cars aren't electric vehicles, aren't hybrids, are not safe to drive or somehow pollute, SHARE THIS POST.