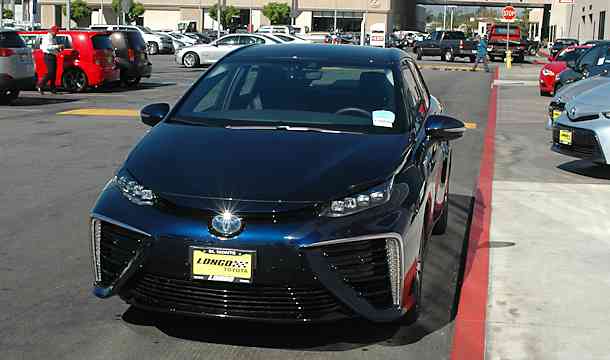 On October 21, 2015, which is also "Back to The Future Day", Toyota has sold its first hydrogen fuel cell car/s on U. S. soil. The Toyota Mirai, which I have talked about at length, was sold through 8 dealerships in California (4 in NoCal and 4 in SoCal).
In order to commemorate this day, I decided to take a short road trip to Longo Toyota in Los Angeles to check in and see how they were doing. According to Internet Sales Associate Neil Polzin, the dealership had handed over the keys to four Mirai's today with a possible 5th car on the way.
I also spoke with Business Operations Specialist, Tyler Makin who told me that the first Mirai sold in the southern California region was signed over at 2am this morning at Longo. He also said that their dealership had sold approximately 170 fuel cell Mirais altogether including the qualified preorders.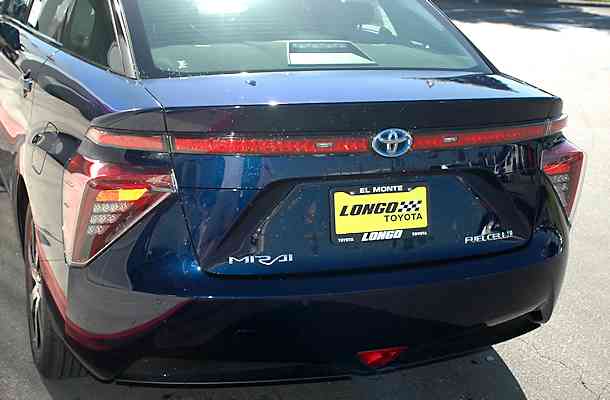 Toyota USA has put out a cool Back to the Future video tying the original movie in with the rollout of the Mirai: https://youtu.be/xFyY7_hc-14
A little over a year ago, on June 04, 2014 Hyundai leased the first commercial hydrogen car in the United States and that was a great start. Now, fuel cell car early adopters can now both lease and buy a hydrogen vehicle.
Note: For the past 10 years of writing this blog I've had to deal with the naysayers, critics and negative Nancies would said this day would never come. And to them I say that the flux capacitor has finally made it to prime time. Great Scott!