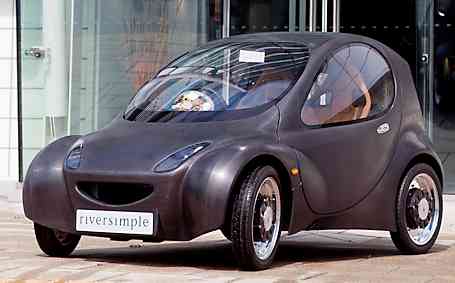 Open source hydrogen car maker, Riversimple is now designing its vehicle with the help cloud computing. The software of choice is Cadonix, a state-of-the-art cloud-based CAD app for the automotive industry.
According to Electronics Weekly, "The firm is developing a two-seater local network electric car, powered by hydrogen fuel cells and with a body made from composite materials.
"R&D is led out of Wales by an engineering team drawn from top automotive, aerospace and motor racing; design is led by Chris Reitz, former design chief for the Fiat 500, with his team at their studio in Barcelona. The team is aiming for fuel efficiency of more than 200mpg, a range of 300 miles, 0-30mph in 5.5 seconds, and a cruising speed of 55 mph."
The Riversimple car (pictured at top) is scheduled to be released for lease next year. The lease will include maintenance, insurance and fuel with the monthly cost of an average car.