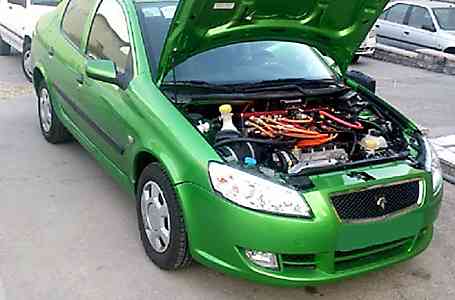 Researchers at Amirkabir University of Technology in Tehran, Iran are experimenting with a "chemical car" that runs on a hydrogen liquid chemical carrier.
According to MehrNews.com, "In order to solve the energy crisis in the future, some of the researchers of Amirkabir University of Technology produced chemical cars with environmentally friendly fuel …
"…He added the studies focused on construction of Chemical cars (Chem-e-car) by using green fuels. Describing Chemical cars, Gavgani said these cars are chemical vehicles constructed by a simple decomposition reaction of hydrogen peroxide as the driving force.
"The project manager said the innovative fuel for this type of car is hydrogen peroxide and potassium permanganate …"
I've talked before about Iran getting onboard with hydrogen cars and vehicles. This only goes to show that hydrogen cars are not political theatre. No matter what your geopolitical affiliation is, hydrogen cars can help reduce pollution and increase energy independence. Everyone wants that.