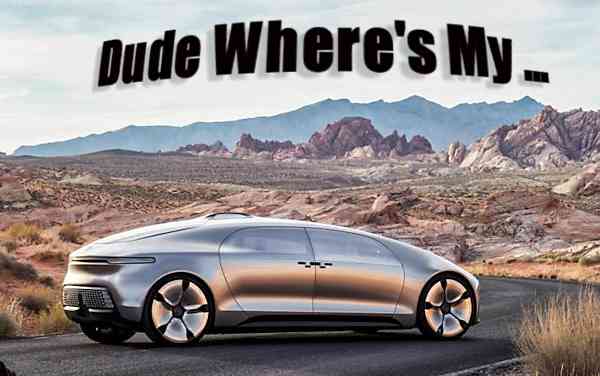 It's no secret that driverless cars have been making big news recently. Google, Apple and some of the major automakers have been dipping their toes in the development of autonomous vehicles as of late. But where are all of the hydrogen fuel cell self-driving cars?
Sure, the Mercedes Benz F 015 concept car recently blipped on the radar. But, that's it.
At this year's CES 2015, Audi's driverless car drove itself to the convention. But, it's not propelled by hydrogen. According to the Associated Press, Toyota does have an intelligent vehicle division, but they have no plans for a driverless car any time soon, citing safety concerns.
In September 2014, Honda unveiled a semi-autonomous car with goal of zero crashes, but not hydrogen generated zero emissions. GM has declared that it will offer "driver assistance" on one of its 2017 Cadillac models, but not a fuel cell vehicle.
Hyundai has put forth its "Empty Car Convoy" showing the merits of its intelligent, connected cars with various autonomous systems. But, the vehicles are not hydrogen fuel cell.
My point is that as high tech as hydrogen fuel cell vehicles are, why not merge these vehicles with the tech in driverless cars? The same advantages will hold true over gasoline powered vehicles (less emissions) and electric vehicles (quicker fueling and longer range).
So, come on car companies, connect your connected cars to hydrogen fuel cells and show them off!
References
http://www.techtimes.com/articles/25327/20150108/ces-2015-how-did-audis-self-driving-car-travel-550-miles-from-san-francisco-to-las-vegas.htm
http://www.insidebayarea.com/business/ci_26477735/toyota-cars-will-be-safer-but-still-need
http://www.euronews.com/2014/09/16/honda-unveils-self-driving-car-in-detroit/
http://fortune.com/2014/09/09/gm-driverless-cars/