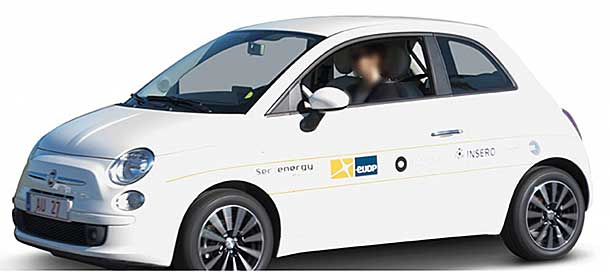 Will the methanol fuel cell vehicle (pictured above) kill the hydrogen fuel cell vehicle? In September 2015, the first methanol (wood alcohol) fueling station was opened in Europe. The station is located in Aalborg, Denmark.
Some of the advantages of methanol fuel cell vehicles are:
Methanol is a liquid and can be easily transported
Methanol can be produced from local, renewable resources
Methanol can be produced cheaper than gasoline
Methanol fuel cell vehicles can have a range of around 500 miles
Methanol fueling pumps can be easily integrated into existing gasoline stations
To the consumer, refueling with methanol is very similar to gasoline
On the downside, methanol fuel cell cars are not zero emission vehicles as some CO2 is emitted during operation.
So, will methanol FCEV's dominate the future landscape of transportation?
According to Jørgen Wisborg, Managing Director at OK, "This hybrid solution is our way of including the electrical car into the transport sector, and we believe that this is one of many ways. We do not want to single out one final winner among the future's energy technologies for the transport sector, on the contrary we believe that we are going to see more than one technology."
This is my belief, too. The future won't be hydrogen cars or battery electric cars or methanol FCEVs. The future will be hydrogen cars AND battery electric vehicles AND methanol FCEVs plus a handful of other alternative fuel vehicles. What is for certain is that we need to #keepitintheground in regard to fossil fuels.
References
http://www.methanolfuels.org/first-eu-methanol-filling-station-for-fuel-cell-range-extended-vehicles-opens-in-denmark/
http://serenergy.com/video-europes-first-methanol-filling-station/
http://www.fuelcelltoday.com/analysis/analyst-views/2013/13-05-08-methanol-%E2%80%93-clean-fuel-for-the-future
http://www.methanol.org/energy/fuel-cells.aspx